STYLE: Contemporary | LOCATION: Kissing Camels, Colorado Springs | SQ FT: 4,400 | BUILT BY: C.R. Shea Homes
With unparalleled views, clean lines, and a pervading sense of serenity and peace, this contemporary home presents a life in balance with nature. But the path to get to this place was not so easy. The devastating Waldo Canyon Fire of 2012 took everything, leaving our clients with only a couple of quickly packed suitcases.
Starting fresh truly was starting over, and our clients found their new lot—and a renewed sense of hope—while on a walk ten days after losing their home.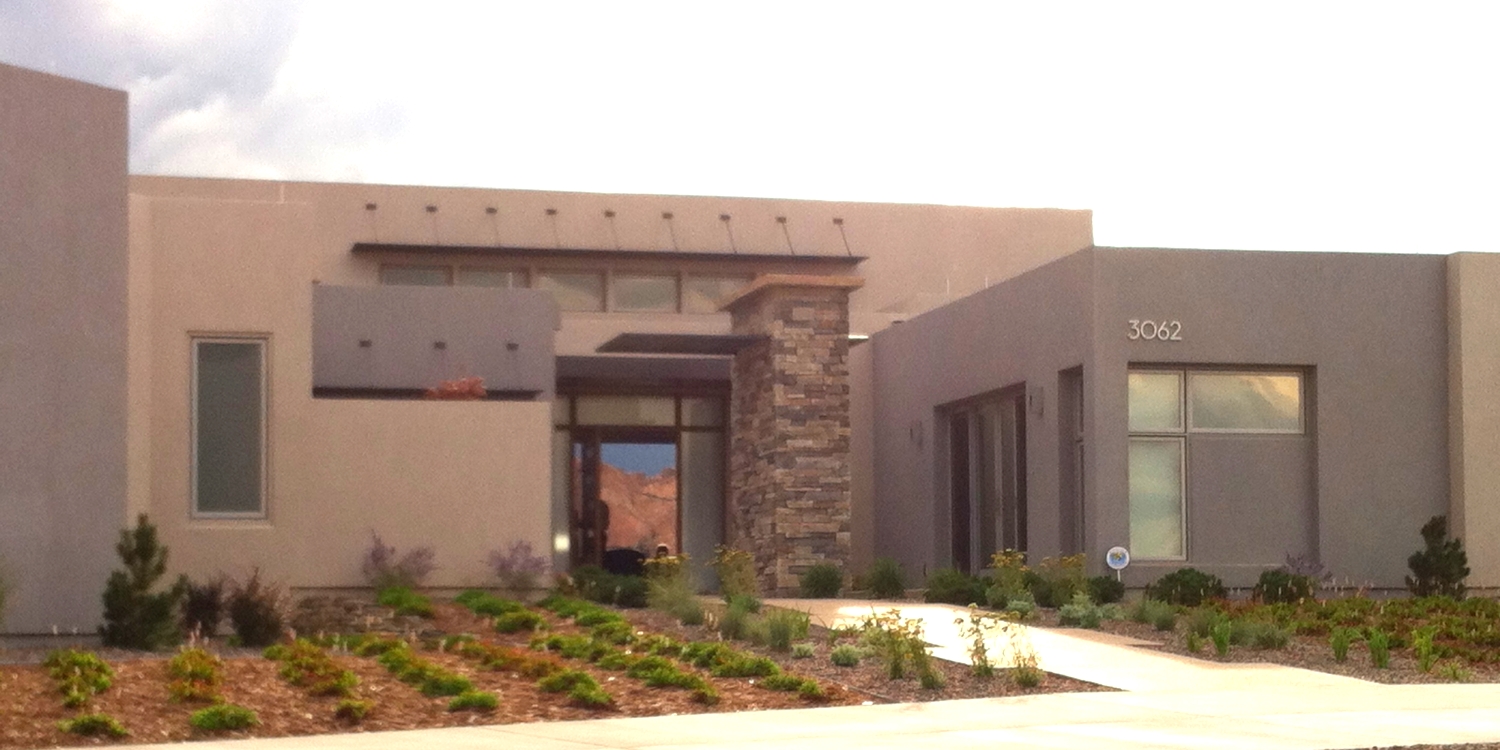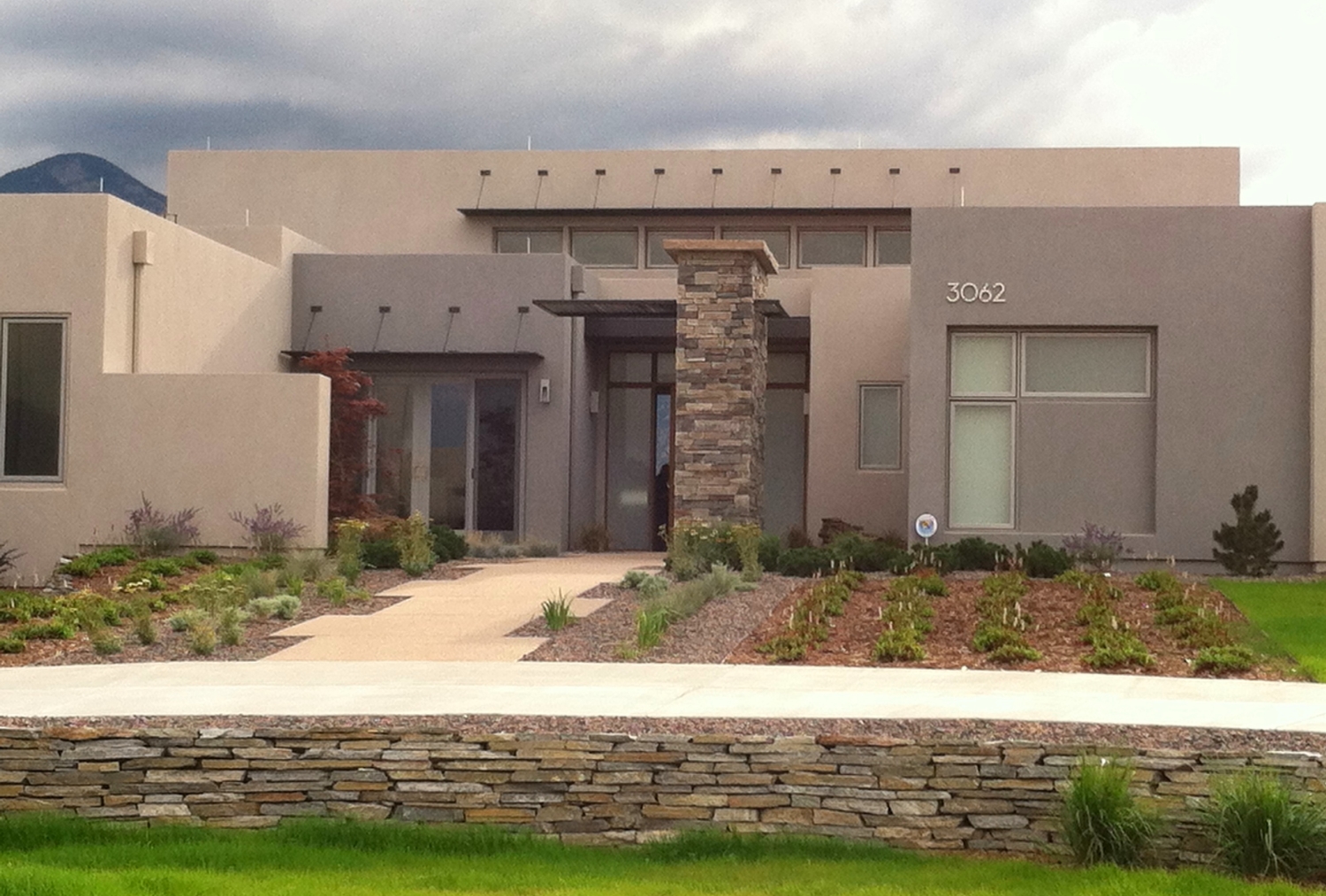 There was little need for storage space or rooms that would go unused, so this home centers around stunning views and wide open common areas, with clerestory windows and expansive glass throughout flooding the home with natural light.
The home is divided into three sections, with one wing including the master suite and a bunk room for grandkids, while the second wing features guest suites, providing plenty of space for privacy and solitude. The central common area is wide open and spacious, including a sleek kitchen, a concealed media wall, and a great room that opens onto an expansive patio.
The home sits on the edge of a ridge that looks out onto the Front Range, and a 22 foot NanaWall keeps the home warm in the winter or slides to fully open the home up to balmy summer breezes.
Every room in the home has a stunning view that encourages synchronicity with nature and the changing seasons. Even from the bathrooms, you can watch a herd of snow covered deer pass by, or look out as patches of golden aspens light up the Rocky Mountains when summer turns to fall.
We were honored that this home was featured in the September 2015 issue of 5280 Home. Check out the article below for more about this project and to see additional images.